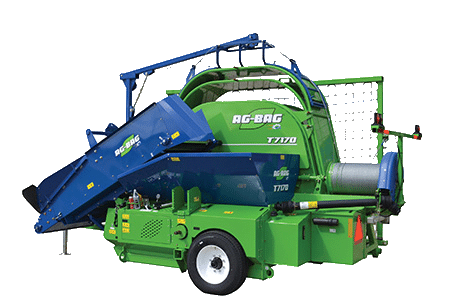 The T7170 Pull-Type Ag-Bagger features increased forage capacity and many operational improvements. These improvements are based on dealer and customer input to increase overall performance while improving serviceability and transportability.
The New Revolutionary Rotor has twice as many teeth across the entire rotor taking smaller bites of forage for continuous flow. With smaller bites of forage across the rotor face, this results in greater feedstuff compaction and higher density in Genuine Ag-Bags.
New for the T7170, the Sweeping Tunnel Cleanout uses hydraulic cylinders to sweep remaining crop out into the Ag-Bag when finished. This feature reduces labor, time and plastic usage when finishing and starting a new Ag-Bag.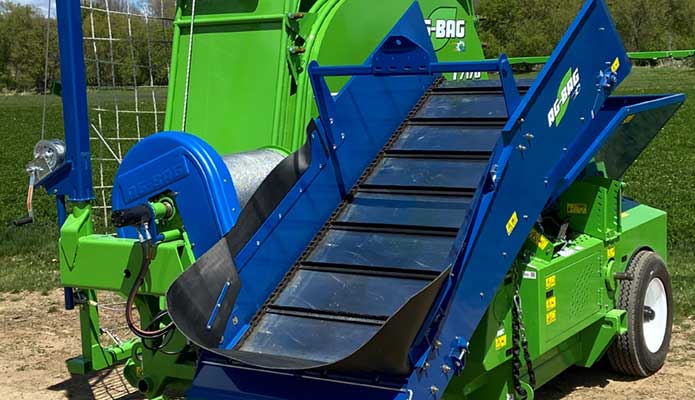 The single, wider conveyor is 12-inches wider for more capacity and faster unloading. The conveyor floor is made from stainless steel and reinforced, providing better wear resistance, long service life, reduced maintenance, and increased reliability.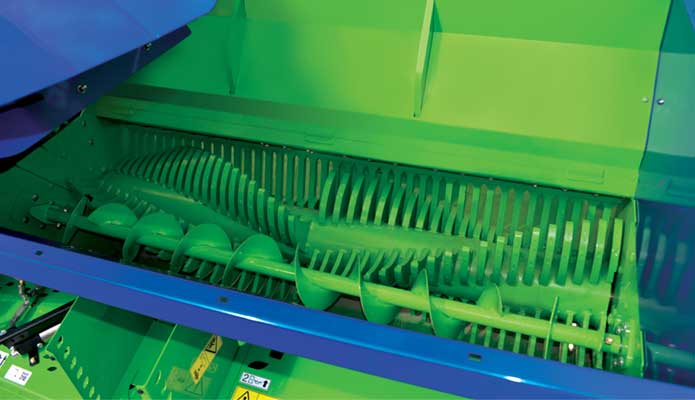 The Forage Distributor evenly distributes forage over the entire Revolutionary Rotor for faster unloading and increased capacity of Genuine Ag-Bags. The Forage Distributor is hydraulically driven and features paddle tines at ends to prevent crop build-up.
Integrated Hydraulic Lift System
Standard with all T7170 models, the integrated hydraulic lift system saves time when changing between transport mode and Ag-Bagging mode. Also, manual jacks are included for when a tractor is not available to power the unit.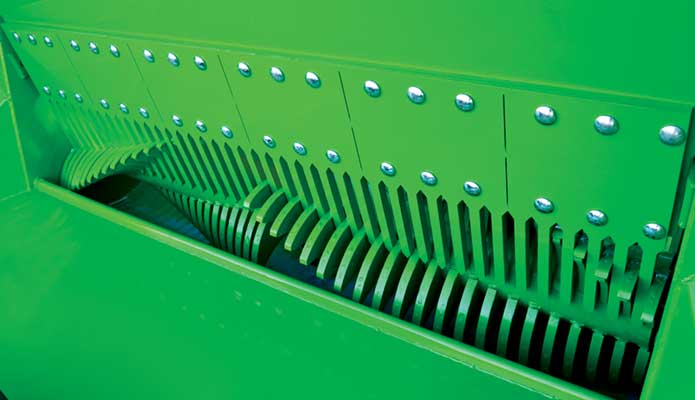 Removable Stripper Bar Plates
An additional benefit of the sweeping tunnel cleanout is that users have access to this area to replace the stripper bar plates either as one complete plate or in smaller sections.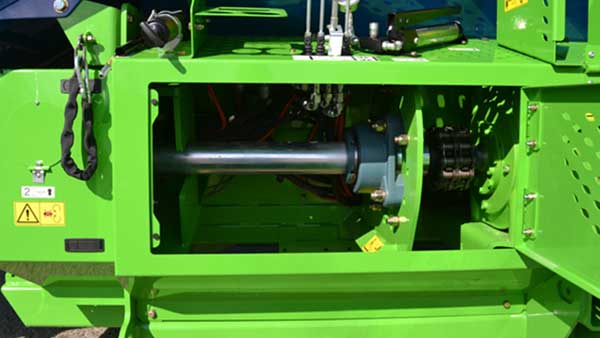 With the T7170, serviceability and operation controls have been designed to give operators easy-to-use controls, easy access for machine upkeep, and a cleaner environment. 
The Operator Station includes:

All machine controls in one place

Grease gun bracket with grease fitting bank for the entire machine in one place

Oil bracket to store lubrication for chain maintenance

Easy to open shields for chain inspection

Integrated toolbox for convenience and storage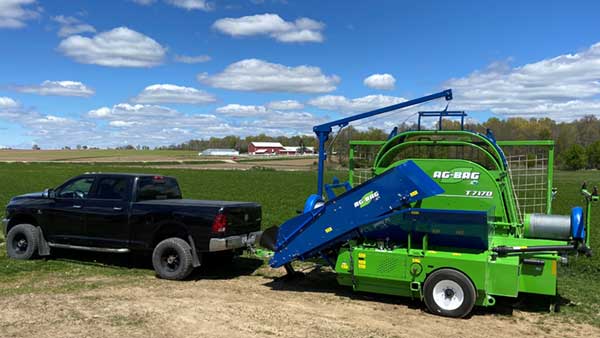 The T-Series introduces a better way to transport Ag-Bag Pull-Type Baggers. The new hitch design changes towing direction placing the tunnel on the side of the road to keep the tunnel out of the on-coming lane of traffic. This results in better visibility while maintaining the 8.6-foot travel width. In addition, the T7170 has a hydraulic and manual jack system standard on all machines to quickly change between transport and Ag-Bagging.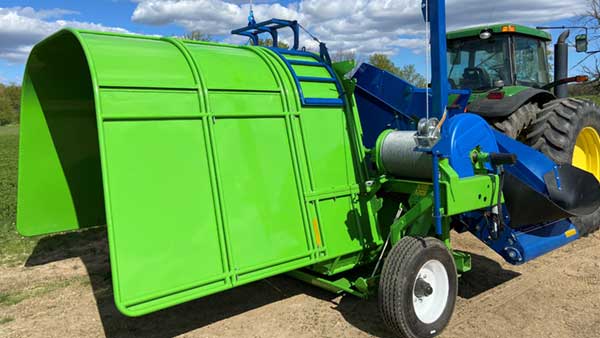 Tunnels & Tunnel Extensions
T7170 comes standard with either a 9-foot or 10-foot tunnel. A 9-foot or 10-foot Middle Tunnel Extension is also available as an option. With the middle tunnel extensions, the crop can be packed against steel for greater compaction and density before moving into the Genuine Ag-Bag. The tunnel extensions also stack on top of the base tunnel and are moved with the bag cradle. This provides for narrow transport width.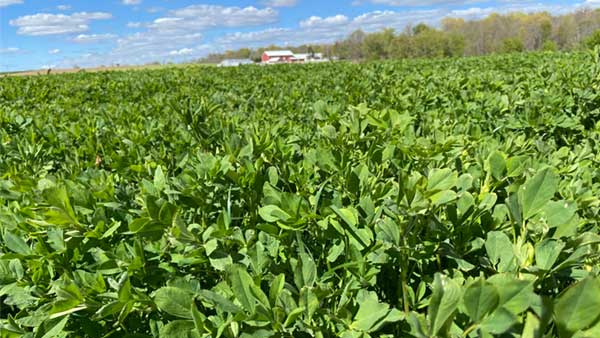 The Feed Quality Solution
Ag-Bag has pioneered the system and the solution for creating the high-quality feed. It goes way beyond simply putting feed in a bag. It means having the right machine, the right packing design, along the bags and inoculants designed to complete the process.
Ag-Bag Plastic was founded by a group of people dedicated to supplying high-quality plastics. Our highly-trained sales staff and the best raw materials available make us the leading manufacturer of high-quality polyethylene materials. After all, plastics are our business.
To ensure top quality feed Ag-Bag recommends the use of specially formulated Ag-Bag Inoculants. Both liquid and granular inoculants along with applicators are available to help ensure top quality feed.
FIND A DEALER
We have over 100 Ag-Bag Dealers across the US and Canada that carry the innovative Ag-Bag equipment and products and offer service and parts. Locate the dealer nearest you.